Cushelle Protect Pocket Pack Tissues 10 packs
Cushelle

Protect Pocket Pack Tissues 10 packs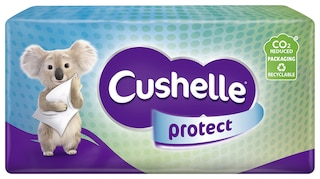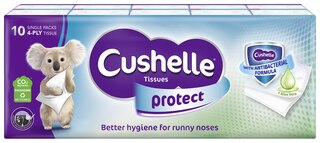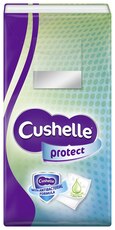 Available in multiples of
Antibacterial formula for better hygiene
Washing machine resistant*
Dermatologically tested
10 x 9 Pack
4-ply
Average Sheet size 208 x 210 mm
Total area 3.93 sqm
New Cushelle Protect tissues, with antibacterial formula for better hygiene.
Protect tissues contain antibacterial formula, and have the perfect balance of softness and strength. Cushelle tissues are so strong, they survive the washing machine*. The quick and easy dispense system makes Cushelle tissues even more convenient.
Confirmed by external institute; in pocket at max. 60° and 3kg machine's load.