Cushelle WWF Campaign

We are working with WWF to help Kenny and his koala friends
Kenny's koala friends are disappearing from the wild because of deforestation, climate change and bushfires. It's estimated only around 35,000 koalas are left in the wild in Eastern Australia, and they could be on the road to extinction by 2050 in parts of Australia if we don't act now.*

That's why we have pledged to help WWF with their plan to double the number of koalas by 2050, donating £150,000 through special packs of Cushelle. You can help save the koalas too by donating your chosen amount below, or buying a promotional pack today.

If you've bought a special pack of Cushelle, please see our terms and conditions here. For queries about our special packs, please see our frequently asked questions here.
*Information provided by WWF
Help save the Koala
To highlight how irreplaceable koalas like Kenny are, we created The Koala Academy to show how hard it would be to find other animals to replace them if they were no longer around.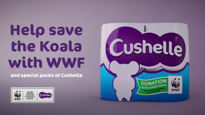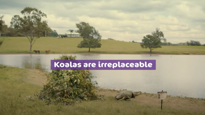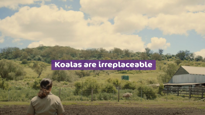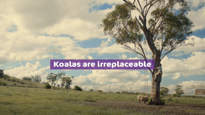 Where's Kenny? Colour him in to find out!
Kenny's gone missing, but where has he gone? Download and colour him in to find out where he's been hiding. Don't forget to tell us when you spot him!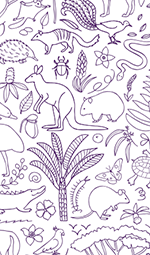 Help protect Kenny and his koala friends
from extinction
We are working with WWF to help protect the koala species from extinction in parts of Australia, by donating £150,000. From this donation, 50% will fund the Australia Bushfire Appeal and 50% will contribute to WWF's wider work.

Want to help as well? Click below to make a donation of your choosing.
Together we can make a real change for Kenny and his friends.