Cushelle Quilted Raspberry & Rhubarb 50% Longer Lasting Toilet Tissue
Cushelle

Quilted Raspberry & Rhubarb 50% Longer Lasting Toilet Tissue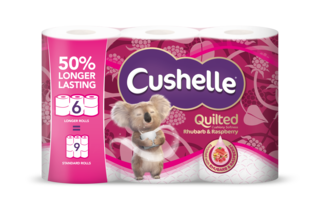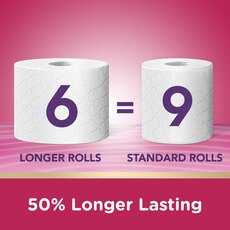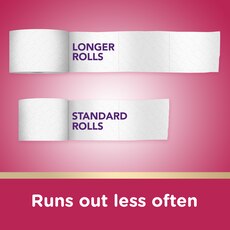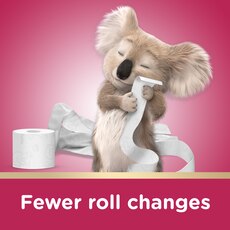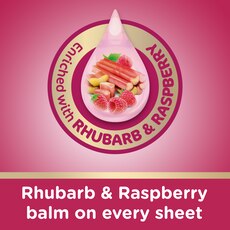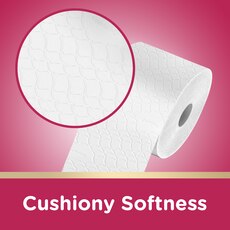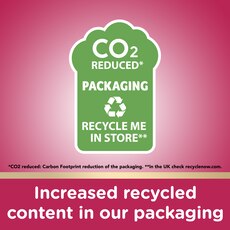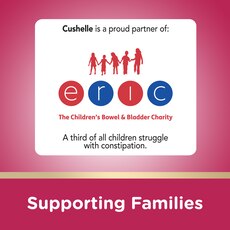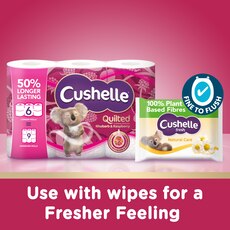 Available in multiples of
3-ply
Average 236 sheets per roll
Average sheet size 118mm x 104 mm
Average roll length 27.84 m
Available in 6 roll = 9 roll
50% Longer lasting rolls. Run out less often. Fewer roll changes. Infused with Quilted Rhubarb & Raspberry. Softening balm on every sheet. Cushiony softness. Scented core. Increased recycled plastic in our packaging. Use with wipes for a Fresher Feeling.
Cushelle Quilted Rhubarb & Raspberry 3ply Toilet Tissue 50% Longer Lasting Rolls*.Every 3ply sheet of velvety soft Cushelle Quilted Rhubarb & Raspberry is made with plump air cushions and has been enriched with a softening balm for cushiony softness and smoothness. We've also delicately scented the core with a fruity scent. Now longer rolls, so if it seems like it's lasting longer, that's because it is! Use with Cushelle Fresh Toilet Wipes for a fresher, cleaner feeling. With the new QR code on pack, you can scan and find out more about what goes into our products, to help give you peace of mind that Cushelle products are sourced responsibly.
Cushelle packaging can be recycled in store**, and we use recycled plastics in our packaging to reduce CO2*** We've partnered with ERIC, The Children's Bowel and Bladder Charity to provide education and resources for improving childhood continence. Scan the QR code on pack to find out more.
50% Longer Lasting Rolls, compared to standard rolls.
in the UK, please check on recyclenow.com for your nearest collection point. In Ireland, this packaging can be recycled with your household recycling collection.
compared to previous Cushelle packaging.