4. Production - Meet Jay

4. Production - Meet Jay
We have high standards. Our seamless production process allows us to consistently create high-quality products for bodies, meeting key requirements on our big five: quality, health and safety, hygiene and the environment.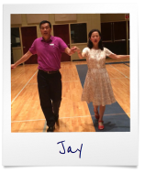 Jay helps oversee how our products are made, and ensures we follow strict rules when making our products:
Only Product-Safety-approved materials and ingredients are used.
We use a quality control system to make sure all our products end up exactly as we want them. Even the cleaning agents we use in our factories are controlled.
Our manufacturing processes are fully controlled to make sure everything's working properly from beginning to end.
We are externally certified. We follow Good Manufacturing Practices (GMP) and apply additional measures to manage risk in different product areas like cosmetics, products with food contact, or medical devices.
Other pillars of protection