How to Make a Perpetual Calendar
4 people found this helpful

If you're looking for calendar ideas for children to make, why not try a perpetual calendar? It serves the same purpose as a normal calendar, except it can be used every year, again and again, so you don't have to make your own calendar on the last day of December year in, year out! 
The interactive nature of a perpetual monthly calendar helps teach kids about the days of the week and months of the year. Playing with the different combinations of numbers is also a great way to make a calendar for kids educational and fun at the same time. 
If you're wondering how to make a calendar that lasts forever, read our tutorial to find out how to make your own calendar using household objects. 
When you make a calendar for kids we recommend that a responsible adult takes control of the scissors for any cutting, while little ones take charge of art direction, decoration and assembly.
Takes about 1.5 hours
What you'll need
1 empty Cushelle tissue box cube
4 brick-shaped Cushelle tissue boxes
Pencil 
Scissors
Cube template 
Paper 
Decorative papers 
Glue stick
White paint pen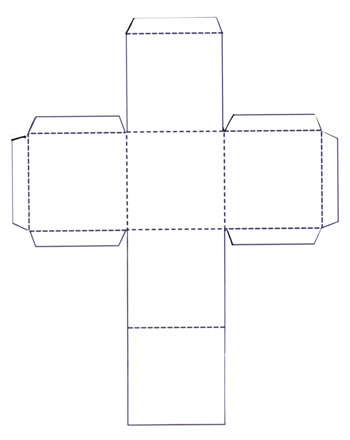 Once you've finished your perpetual calendar, you can tidy up together, and then start learning about all those important dates throughout the year. Make a calendar for kids a game by seeing how quickly they can find the correct date and month for family members' birthdays. Now you know how to make a calendar you'll be able to teach all your friends too!
---
Did you find this article helpful?
Thanks for your feedback!
or