Cushelle Ultra Quilted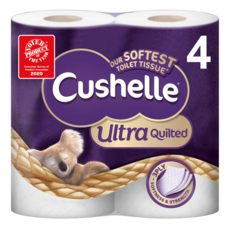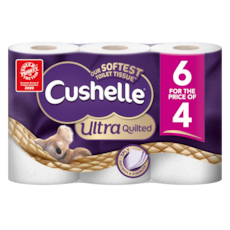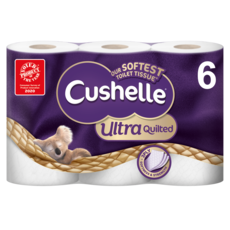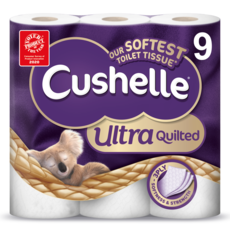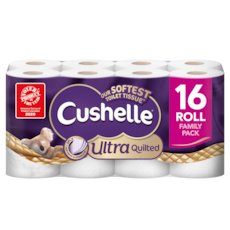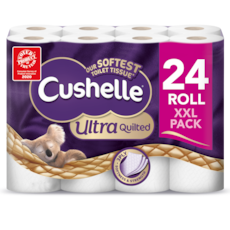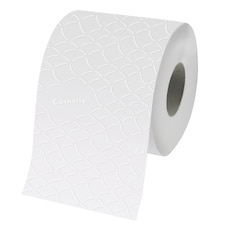 Available in multiples of
Customers who bought this also purchased…
Winner of Product of the Year*
Ultra quilted for extra softness & strength
3-ply
Average 157 sheets per roll
Average sheet size 118 x 104 mm
Average roll length 18.5 m
Available in 4 roll, 6 roll, 9 roll,16 roll and 24 roll
Ultra Quilted, our softest toilet tissue.
Every 3-ply sheet of velvety soft Cushelle Ultra Quilted has plump air cushions. So Kenny will do just about anything to get his paws on it! *Compared to Cushelle Quilted (Nov 2017 - July 2018). For further verification details, please email verifyuk@essity.com.
Winner Toilet Tissue Category. Survey of 10,601 people by Kantar.
Customers who bought this also purchased…